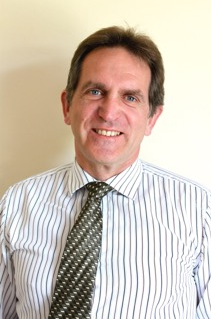 Thank you for visiting the new website for King's Academy Binfield (KAB). I am very pleased to be able to tell you that Bracknell Council has agreed a funding package for the first year and that we are now waiting on a Funding Agreement from the DfE. This is expected to be confirmed mid-February.
Sir Roger Fry, the Chairman, Sarah Howells, the headteacher designate, and others were able to see the progress on 27th January and able to confirm from Mace, the builders, that the school is on target for completion on 1st June, 2018.
King's Group Academies is extremely proud to have been chosen to operate King's Academy Binfield and we look forward to welcoming you to the new school when it opens.
We have had well over 350 applications for the new Year 7 and Bracknell Forest will confirm places on the national offer day, 1st March. 2018.
Our core belief is that every single student deserves an outstanding education that not only provides the academic qualifications essential for long-term success but also gives them the skills, experience, opportunities and networks to become global citizens and has the very best life chances.
To ensure we deliver this we have handpicked a highly experienced and dedicated team to work with and support KAB. This team includes both former and present Ofsted 'Outstanding' Headteachers, HMI and National Leaders of Education with decades of experience in leading and opening schools and academies that quickly become outstanding providers of education in their locality.
We believe everyone can exceed their expectations when we see learning as both important and enjoyable.
Choosing the right school for your son or daughter is one of the most important decisions we are required to make.
At King's Academy Binfield we aim to ensure that every student will be happy, safe and able to make excellent progress.
We recognise that parents and the community are at the heart of every child's education. We will be planning several events where we would welcome your involvement and input as we set out to establish KAB as an outstanding academy.
You are also invited to make direct contact with me to discuss any aspect of King's Academy Binfield. You can email me at: terry.parkin@kingsacademies.uk
Terry Parkin
Chief Executive Officer

An Overview of King's Group Academies
King's Group Academies (KGA) is a charitable trust sponsored by King's Educational Services Ltd, a British company based in Tenbury Wells, Worcestershire.
KGA's head office is in Portsmouth, based in its first academy, Lyndhurst Junior School Academy.
For more information visit the KGA website (www.kingsacademies.uk)
King's Group Academies is led by a team of outstanding national leaders both of schools and local authorities.
King's Education separately operates British schools abroad, educating over 4,000 students in countries such as Spain, Latvia and Panama. The Group has developed a prestigious reputation for founding and developing high performing all age schools. All of these schools (www.kingscollegeschools.org) exclusively employ British trained and qualified teachers and follow the English National Curriculum, enjoying outstanding IGCSE and A level results.
It is anticipated that links with these schools will bring to Bracknell Forest an international dimension and network that will widen the horizons of the area's young people and will provide them with first class opportunities to acquire linguistic skills. The Group's schools are also particularly strong in science, mathematics and I.T.