Welcome to King's Academy Binfield.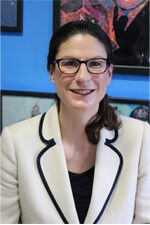 It is with great pleasure that I welcome you to Kings Academy Binfield and Kings Academy Oakwood, schools where we firmly believe every student can be better than they ever thought they could be in all aspects of their lives. A school where we value the whole school community and work together as a team to ensure that everyone can…
Dare To Be Remarkable
At Kings Academy Binfield (KAB) and Kings Academy Oakwood (KAO) this vision underpins everything we do. We aim to develop Determination, Aspiration, Respect and Enthusiasm through an innovative education for students leading to the achievement of excellent results.
There is a happy, warm atmosphere with a clear and purposeful approach at KAB and KAO among students and staff. Our aim is to ensure that during their time at KAB and KAO, our students are able to develop into confident and articulate learners and so leave our schools retaining a lifelong thirst for knowledge and a clear desire to make a positive contribution to society.
Kings Academy Binfield and Kings Academy Oakwood:
Where students leave to become global citizens able to meet the challenges of the 21st century head-on giving them the skills, experience, opportunities and networks to benefit from the very best life chances

Where students have the desire to achieve this for themselves and support those around them to achieve it too

Where all act with integrity in an atmosphere of transparency

Where excellence in learning and teaching is achieved in partnership, integrated with the home and students enabling a thirst for lifelong learning
We believe everyone can exceed their expectations, that everyone in our learning community can be better than they ever thought they could be. We see learning as both important and enjoyable. At KAB and KAO we aim to ensure that every student will be happy, safe and able to make excellent progress.
As Executive Principal taking over from September 2022, I look forward to meeting you, hearing your views and working together to ensure our whole community can DARE to be remarkable!
Katie Moore
Executive Principal, King's Academy Binfield and Kings Academy Oakwood