Welcome to King's Academy Binfield.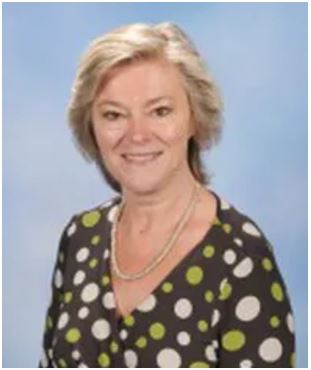 I am delighted to introduce myself as the Principal Designate.
Whilst I am officially taking up my post from January 2018 I have already had the privilege of visiting several of the local primary schools and meeting many of the delightful pupils who will be the first students at the new academy. I have also been able to meet many parents at a series of 'Meet the New Principal' meetings.
Meeting and engaging with all elements of the community will be my top priority up to and beyond January. As I told the pupils and the parents I have already met, King's Academy Binfield will be a true community school, with the school at the heart of the Binfield community and the community at the heart of the school. The outstanding facilities will be shared with community groups and leisure users, and I am keen that the local community helps us to identify gaps in current provision which we might then work in partnership to fill.
I will be attending as many community events as I am able to – so please do invite me! I am already looking forward to meeting many of you at Binfield Cricket Club's Party by the Pitch on July 8th.
As part of this work, I particularly want to engage prospective parents and students of KAB in crucial aspects of the development and decision making process. To this end I will be working in close partnership with the primary schools to plan a student leadership day for the autumn term, particularly working with School Council members in the primary schools. The children seem to have latched onto choosing the colours of the toilets (very important I know!) but I am very keen they have a genuine say in other aspects of their school too.
I am also looking to establish a parental group representing all the local primary schools. I see the purpose of this as two-fold. Firstly, as with the students, to have an input into elements of KAB's development, for example, the uniform design. I also want to ensure there is on-going dialogue around the issues and questions that parents may have surrounding a new school. Again, I will be looking to establish this forum early in the autumn term. King's Academy Binfield will also need a local governing body (and a PTA too!) so it would be great if some of these parents could put their hats into the ring for more ongoing partnership working.
Another key priority of mine is to ensure that the curriculum of KAB truly reflects the context and community we will be operating in, as well as the inspirational opportunities available to us through the international dimension of the wider King's Group of schools.I will also therefore be looking to create strong links with local businesses within the Bracknell area. If this is something you can help with, please do let me know.
My first priority in January will obviously be to start the recruitment process of high calibre teaching and support staff. What wonderful opportunities await them too!
It is an unbelievably exciting time for the local community and I am looking forward to working in partnership with you to ensure we get Binfield 'buzzing' as we head towards the opening of our new academy.
I will update this website as developments progress, so please do keep looking.
You can find out more about me and the values you can expect to see underpinning our new academy in my slide presentation below.
I look forward to meeting many more of you in the coming weeks and months.
Very best wishes
Sarah Howells
Principal Designate, King's Academy Binfield